Verdwaald (Lost)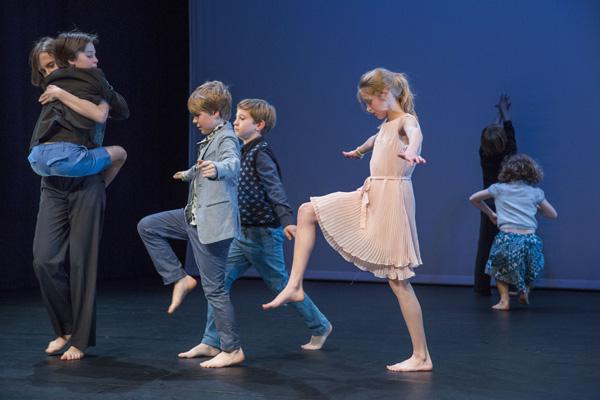 Verdwaald (Lost)
Being lost.
No longer knowing where you are,
How you are,
Who you are. 
Confused.
'Lost' isn't necessarily about actually being lost, it's also about being lost inside yourself. 
As was the case in Charlotte, the young actors themselves – all of them from the KOPERGIETERY theatre workshops – are making this new workshop performance together with theatre maker Eva Bal. Eva asked filmmaker Kenneth Michiels to provide a film backdrop for it around the theme of the sea. After a first work phase in 2015, during which initial choreographic lines were traced out for dancer /choreographer Hendrik Lebon, choreographer Janni van Goor continued to map out the project's dance and movement. Composer Yves Meersschaert douses the whole in piano music based on the old Scottish folk song 'Sing me a song'.
PRODUCTION KOPERGIETERY
CONCEPT & DIRECTOR: Eva Bal in association with
Janni van Goor (DANCE), Yves Meersschaert (MUSIQUE), Kenneth Michiels (FILM), Inge Coleman (KOSTUMES) and the ACTORS Lotta Bal, Maurice Bleyen, Kassander Cailliau, Billy Cornand, Nona De Neve, Ninel De Sy, Olaf De Weirdt, Oscar Defossez, Nino Dhont, Lolo Heene, Jaco Lagrange, Mila Vitak  | thanks to Hendrik Lebon  
LIGHT DESIGN: Jeroen Doise | SOUND: Korneel Moreaux |TECHNIQUE: Sebastien Van Huffel, Bardia Mohammad
PRODUCTION: Mimi Van de Put, Judith Hoogewijs (internship)