Phefumla (to breathe)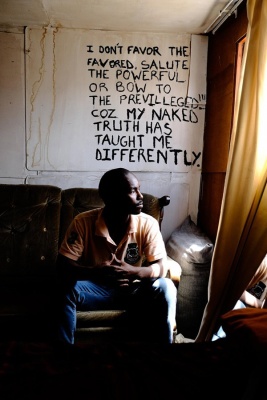 Phefumla (to breathe)
cancelled
Phefumla  (to breathe)  is developed through a devised process with five young men from the township areas surrounding Cape Town. All five have been involved or affected by the gang culture that rules the streets.
Through glimpses of their childhood, fragments of good and bad memories, we slowly puzzle the pieces of their young lives together. The performance reveals both fatal choices as well as well-hidden dreams and hopes for the future. 
The play is built on the individual stories of the young performers. Their personal experiences is transformed into dramatic text, visual and physical images and choreographies, built from their own cultural language.
DIRECTOR: Thando Doni
PLAY: Sikhumbule Nkonki, Lazola Sikhutswa, Ntsikayomzi Tyalana, Eric Menyo, Bongani Dyalivana
SET DESIGN: Ingrid Solvik
PHOTOGRAPHY & GRAPHIC DESIGN: Robert Marufu